Our Certifications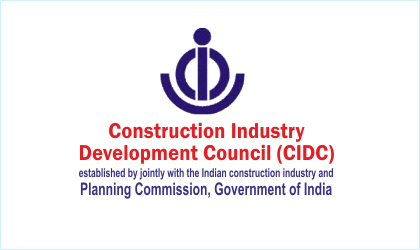 Construction Indusrty Development Council.
Indian Green Building Council
ISO 9001:2008, ISO 14001:20014, OHSAS 18001:2007 .
The Bengal Chamber of Commerce and Industry.
Eco Friendly building Material
Our Eco Friendly building Material R Panels Participated Successfully in global tender floated by building materials technology promotion council ( BMTPC ) under ministry of housing for identifying low cost alternate building technology which was showcased at Indian International Trade Fair held on 31st July and 1st August 2011 and for this purpose BMTPC allotted space to Ritman Infra Ltd,free of cost, where,our ChairmanMr. ParagMajmudar (ChirmanRitman Group) is Welcoming KumariSelja (Minister Of Urban Poverty Allevation& Minister of Tourism Govt. of India) and Explaining her and other members of BMTPC about R Panels. At present actively involved in exploring business opportunity in field of corporate farming in Australia and India.
BMTPC & RAJREDCO
Seminar held by BMTPC(Building Materials & Technology Promotion Council) & RAJREDCO(Rajasthan State Real Estate Development Council) where our CMD Mr. Parag Majmudar showcased our modern technology R Panels for low cost affordable housing projects. By use of this technology we can reduce the cost of material by 20% and the speed of erection increases by 50%. This technology got a lot of appreciation by the general public and also by various important personalities in the ground of Real Estate and Green Technology who were present in the seminar and the Chief Minister of Rajasthan held a Meeting with our CMD on that very day showing a lot of interest about R Panels.
Silkflex
Silkflex a Ritman Group Sister Concern Participated in Garment Technology Expo Delhi. It is one of the biggest Garment Technology Expo for Textile printing Chemicals and Textile Printing Machinaries.
International Exhibition on Textile
The third International Exhibition on Textile Screen Printing and Garment Decoration ,Printex 2011 held at Tirupur, where SilkfexTrexim Pvt. Ltd a Ritman Group Sister Concern participated,and it was inaugurated by M.S.M Anandan (MLA ) and Minister for Hindu Religious and Endowment Board.
NAREDCO
NAREDCO organized a Round Table Meeting on private Sector Participation for Affordable Housing on 07 June, 2012 At Seminar Hall 2 &3, India International Centre, Maxmuller Marg, New Delhi which was participated by Mr. Santanu Sarkar (Director of Ritman Group)
Ritman Infra Ltd.
Ritman Infra Ltd. Had been invited by Dr. Sailesh Kumar Agarwal, Executive Director,Building Materials &Technolgy Promotion Council (BMTPC) for a National Seminar on Emerging Building Materials & Construction Technologies. The Seminar was held and attended by CMD Sri ParagMajmudaron 31st July & 1st August at GulmoharHall,India Habitat Center, LodhiRoad,New Delhi.